Indonesian School in Tokyo is celebrating its 50th anniversary today (23/6). One thing I love from the anniversary is the performance of Indonesian Traditional Dances, and one of my favorite dance is "Peacock Dance" or Tari Merak which originated comes from West Java.
The dance was performed by Ms Rina, Ms Nabila, and Ms Cindy, teacher and students of Indonesian School in Tokyo.
Here they are, the Peacock Dancers ….. as I shoot it.
After the dance, Ms Rina and Ms Nabila were eager to do some levitation photography. A bird should fly isn't it? So, they try to float in the air.
Here are their photos .. They really can fly 🙂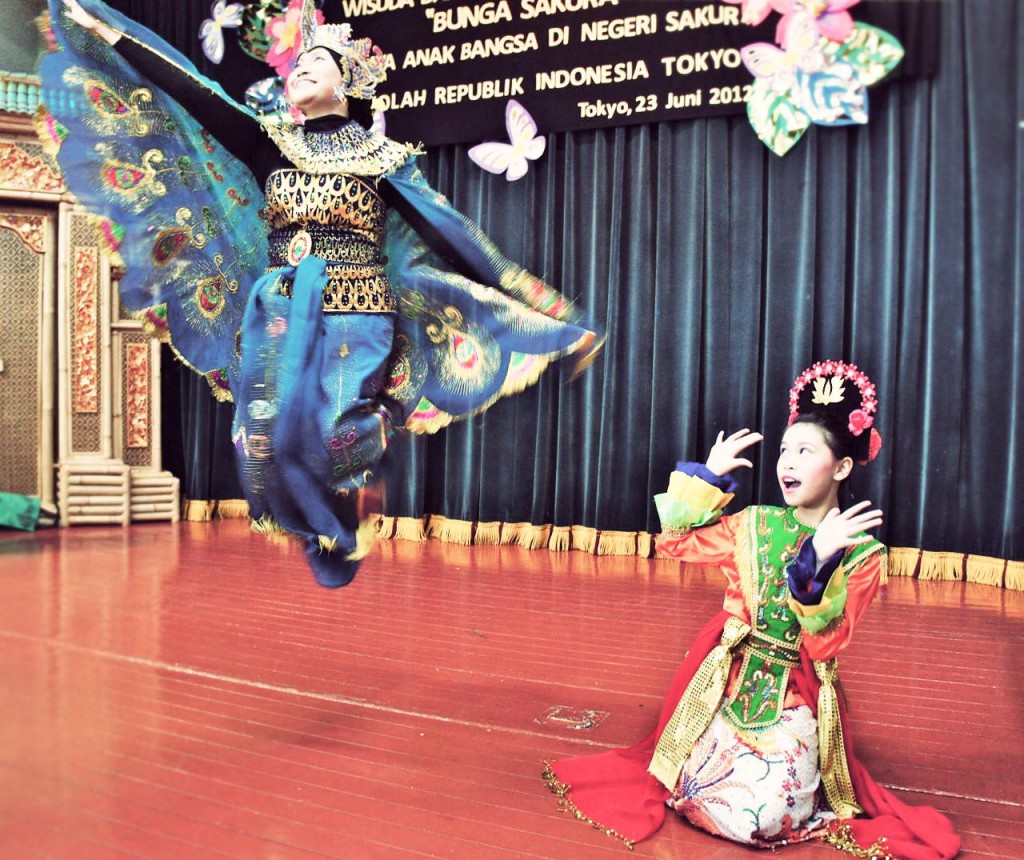 I hope you enjoyed the dance and the levitation. Thanks for stopping by.